7 Marketing Strategies to Grow Your Business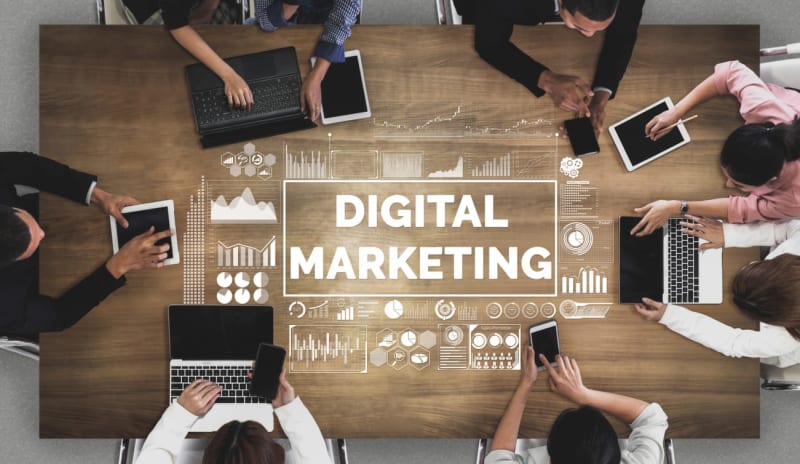 Today, more than ever, businesses need to make use of digital marketing strategies to get noticed by consumers in the overcrowded marketplace.
Here are 7 marketing strategies to grow your business.
1. Start an Email Marketing Campaign
Email marketing campaigns consist of coordinated emails that are sent across time to achieve a specific goal. Email marketing is a very efficient form of communication because it's fast, usually cost-effective, and can be targeted.
Here are 4 popular email marketing platforms for businesses:
Every time you run an email campaign, keep track of how many people open it, click on your links, etc. That will enable you to take more targeted action in the future.
2. Tap into Social Media
In today's world, the presence of a business on social media is as important as its physical location. If you know your target market, you can post and curate content that will appeal to them.
To build and maintain a strong brand identity on social media, you need to define a clear goal, have a social presence and develop consistent content.
3. Create Content For Your Target Market
Content marketing refers to the creation and sharing of valuable information with consumers. But before creating content, you need to build a strong understanding of who your target market is. The more you know about your target market, the better decisions you can make regarding content creation.
After discovering your target market, focus on delivering quality content. Quality content can improve your company's brand awareness and reputation.
4. Keep Your Content Fresh and Up-to-Date
Keeping your content relevant by updating it every time is a great way to boost your search engine traffic. Google uses over 200 factors to rank websites, of which a major factor is content uniqueness. If you rewrite an old article, Google will notice that the text is new and may give your site a rankings boost if the article contains valuable content.
5. Create a Blog on Your Website
While email marketing can be a solid marketing strategy, coming up with an email list is not easy. This is where a blog can help. If people enjoy your blog content, they'll most likely want to subscribe to your newsletter, which will help you build an email list.
Creating a blog is also a good way to increase your website visibility. The more blog content you create, the more opportunities you'll have to show up in search engines and drive organic traffic to your website.
6. Build Up Your SEO
There are several factors that impact your site's ability to rank well in search engine results. Keywords help search engines understand what each page on your site is about.
There are a variety of online tools and other resources that can help you decide which keywords or phrases to use when writing for SEO purposes.
A few examples of free tools include:
It is important to focus on a single keyword per page so that the search engine crawler can easily identify the main focus of each page.
7. Set up a Referral Program
A referral program is a method of attracting new customers into your business by rewarding your existing customers for inviting their friends and loved ones to register on your website.
There are 2 ways to run a referral program in a business:
By implementing a small incentive for existing customers to invite their friends to register in the business.
By offering exclusive discounts to the people who buy your products or services from your online store through referrals generated by your existing customers.
Final Thoughts
These are just a few of the strategies to help you grow your business. If you've found some that have worked for you, join the conversation over on our Facebook page or check out a few of our other blog posts as we dive deeper into a few of the strategies above.