5 Ways to Leverage User-Generated Content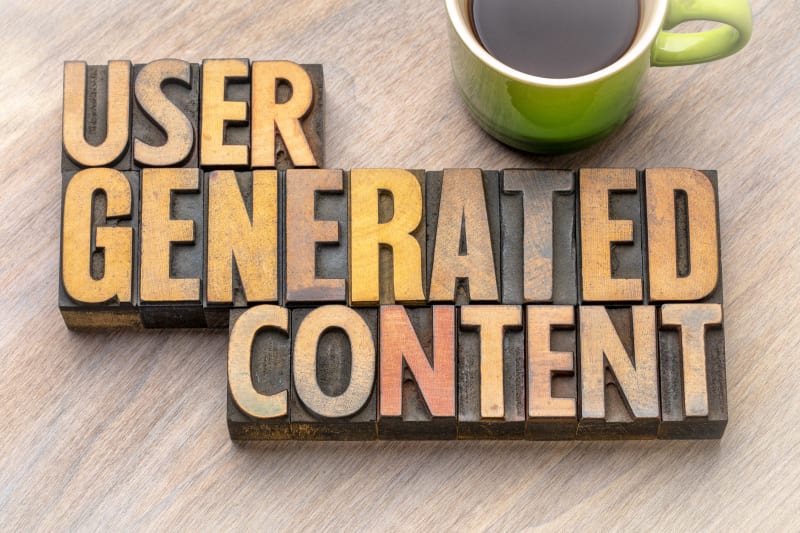 Sometimes the best content comes from someone else.
User-Generated Content
can be a great tool when it comes to marketing your brand or business. UGC or User-Generated Content introduces your brand to a wider audience and serves as an excellent social proof to a potential customer. Seeing content from a real customer increases your credibility, gives an honest opinion on your product, and helps build trust. UGC comes in many types of form and the best thing is you can use it to leverage your business.
Here are 5 ways you can leverage User-Generated Content for your business:
#1 Boost our social media presence.
Social media is where your customers are! Maintaining a social media presence will not only establish your brand but will help you keep up with trends and allow you to share or have an idea of what your customers are saying about you. Maintain your presence on all the social platforms and keep an eye out for any good content related to your brand.
#2 Use appropriate hashtags.
Using Hashtags is a good way to direct traffic to your business. Instagram and Twitter are the best platforms to use hashtags. Hashtag can help you build a brand for your business by engaging with customers and joining the conversation with what is trending. You can create your own hashtag that is associated with your brand and ask customers to use it when posting related content.
#3 Always repost content about your brand.
Reposting on any social media platform such as Instagram or Facebook is a great way to build your marketing strategy up to the right path. Customers are always happy when you repost their photo or video, plus it incites others to share your product with the hope of being reposted. Businesses make the most of reposting to share any good content related to their brand on Instagram, Facebook or Twitter to inform others and create a community around their audience.
#4 Add customer reviews to your website
"90% of online buyers report that they are less likely to buy or will take a longer time to decide to purchase if a website does not have any customer reviews listed."
Customer reviews are a good tool to build social proof and promote brand quality. Adding customers' feedback to your website provides an added level of security for a potential customer to buy without fear of being scammed or buying a poor-quality product.
#5 Use it in your marketing strategy.
Including User-Generated Content in your marketing strategy can produce positive results that are in line with your target audience and business goals. Being able to generate and analyze data from customer opinions, and feedback can give you a valuable insight into what you can improve on your product or service.
Final Words
User-Generated Content, in whatever form provides a ton of marketing benefits to your brand, so take advantage of it!
Now that you know how to find the right advertising balance and create consumer brand affinity, let us know which one of these is your favorite way to leverage UGC.
Follow the
conversation on our Facebook Page
.