Customizable Social Landing Pages
Today's savvy online shopper expects a highly personalized shopping experience. The days of providing a one-size-fits-all replicated website are gone.
Our landing page templates give you the power to customize each and every social interaction to match your brand and selling technique.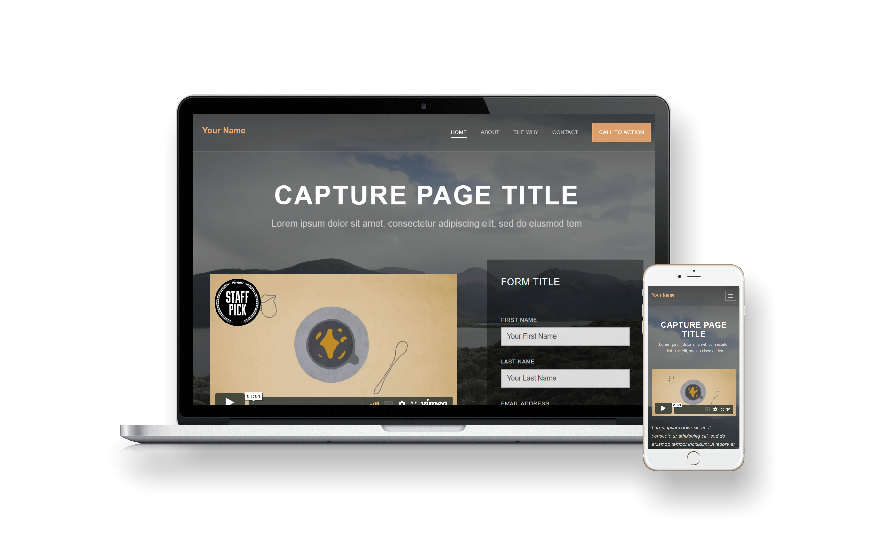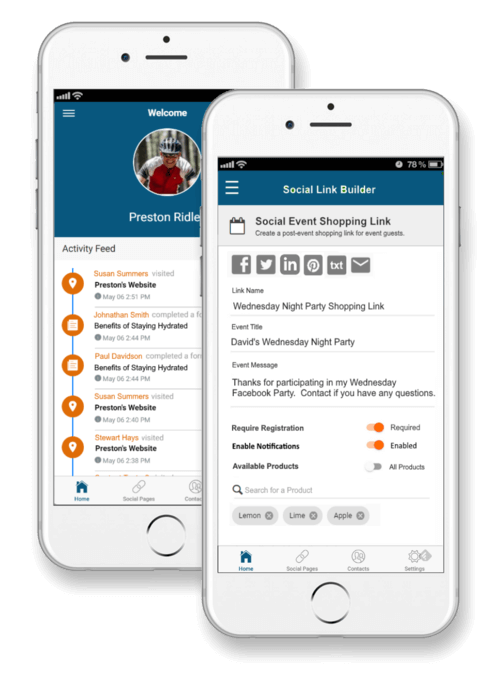 Easily Send or Share Page Links
Typing in a replicated website address is prone to user error and difficult to do on today's mobile devices.
Quickly and easily send a link via text, email or messenger to any personalized landing page you've created. Each link can be personalized and tracked to the individual user.
Stay Engaged Through the Entire Sales Funnel
Easily enable activity alerts for each social landing page link you share. Quickly respond and stay engaged throughout the customer journey for the activities you choose.
View the activity feed for each social landing page, for each prospect or across your entire social page portfolio.