5 Easy Ways to Boost Customer Engagement
Thu Jun 16 2022
Preston Ridley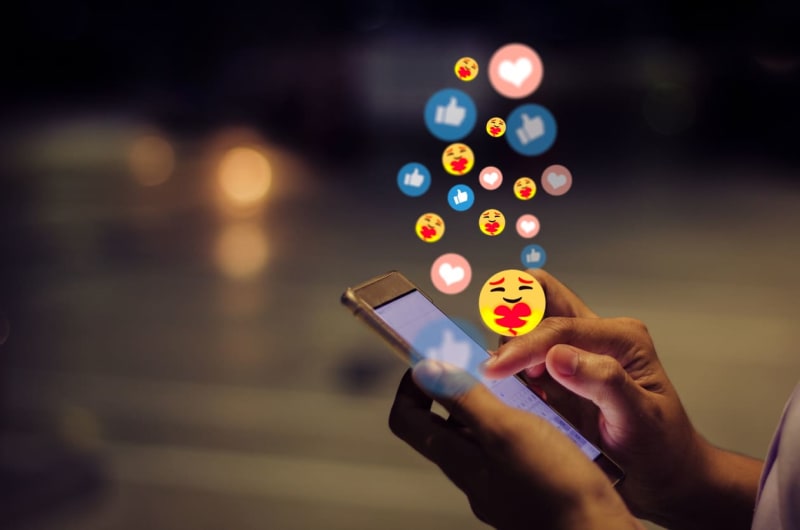 Knowing how to keep your customers engaged plays a huge role in the overall success of your brand. Engaged customers are more inclined to explore your products, make a purchase, and return for more. They might even tell a friend or two about your brand! This will translate to more sales and, ultimately, more profit.
So, how do I keep my customers engaged? Below are five surefire ways to help your business increase customer engagement.
1. Interact with your customers
Find new and creative ways to engage people on social media. Polls, tag-to-win giveaways, and caption-making contests - are just a few examples of fun social media events to engage your customers. Taking advantage of the growing popularity of TikTok challenges can also work in your favor. If you have the budget, you can even give away prizes in the form of gift cards, t-shirts, and other merchandise!
Also, take every opportunity to advertise your brand's social media accounts. This will expand your reach and create more opportunities for engagement.
For example, make an Instagram post that your brand is having a giveaway. Tell your followers that they need to tag two to three people to gain one entry. Give them additional entries when they share your post on other social media platforms. By doing so, your brand gets more exposure while your followers remain engaged.
You can also step up your endorsement game by streaming a live event on Facebook, Instagram, or TikTok. Livestream videos lead to more views compared to pre-recorded videos. They also lead to more active participation, especially when you give away prizes to viewers who interact during the broadcast.
One fun event will leave a lasting impression on many of your followers. Some of them might even share it with their friends and recommend they follow your brand. The more followers you gain, the more chances of converting new customers to your business.
2. Pay attention to the number of Likes, Shares, and Comments
Ask yourself these three questions. How many followers do your brand's social media accounts have? How many people viewed your posts, tweets, or videos this past week? How many liked, shared, or commented on each post?
Your answers to these questions will help you determine which of your brand's content is interesting and which ones are a dud. Identify the ones that reached a larger audience and gained significant interactions, then build upon them.
Analytic tools can help you identify your target audience by collecting demographic data such as gender, age, and location. Check if your brand appeals to a particular demographic to know what kind of content, writing style, and hashtags to use.
Once you identify your target audience, start posting or sharing content that they can relate to. Sooner or later, your followers will share these posts with others who might be interested in what your business offers.
Every social media platform has access to basic analytical tools. Learn how to maximize their functions, so your brand can attract new followers and convert existing ones into customers.
3. Leverage the power of influencers to reach more customers
Influencers are individuals with strong social followings and are viewed as experts within their niche. If you find an influencer that shares a common audience with your brand, forming a partnership could be a good idea. Collaborate with them to endorse your brand in their posts or videos. Hiring an influencer to promote your brand is one way to buy targeted exposure, which is key to increasing customer engagement.
Customers are more likely to engage in posts from figures they trust. Partnering with popular content creators on TikTok or Instagram can strengthen your connection to potential customers who are also fans of these internet personalities. Collaborating with an influencer can exponentially expand your target audience, and that has a direct
effect on customer engagement rate.
4. Live Chat - The Ultimate Customer Engagement Tool
An integrated live chat or chatbot service can be of great value to your brand's website. This provides a direct line between the customer and the brand, significantly increasing response times.
Having the option to chat with a live customer service agent provides consumers with instant technical support. These agents can also give out expert advice that could help convert visitors into paying customers.
Some live chat software is capable of generating automatic messages. They are programmed to respond to the customer's questions through artificial intelligence. This type of proactive service leads to higher engagement and better chances that the customer will return. The sooner your client's questions are answered, the happier they will be.
5. Publish relevant content online
Creating original content relevant to your business will increase the chance of attracting your target customers. Create a page where you can share everything related to your brand's products and services. Let your customers participate by allowing them to post product reviews on your website. You can also publish video tutorials, infographics, and how-to guides.
A blog will also serve as a central hub where your target readers can engage in conversation with each other. Give your readers the option to share the posts on social media to expand your reach and promote further engagement. Publishing relevant content will make your blog an invaluable Internet resource.
Final Thoughts
Your online marketing campaign should develop effective strategies to boost customer engagement.
According to
a study by Constellation Research
,
high customer engagement ratings can lead to a 22 percent increase in cross-sells and a 38 percent increase in up-sells.
It can also result in
a whopping 85 percent increase in order size
. What a tremendous advantage to have engaged customers.
We hope this information has been helpful for you. Now go forth and start building a loyal customer base!